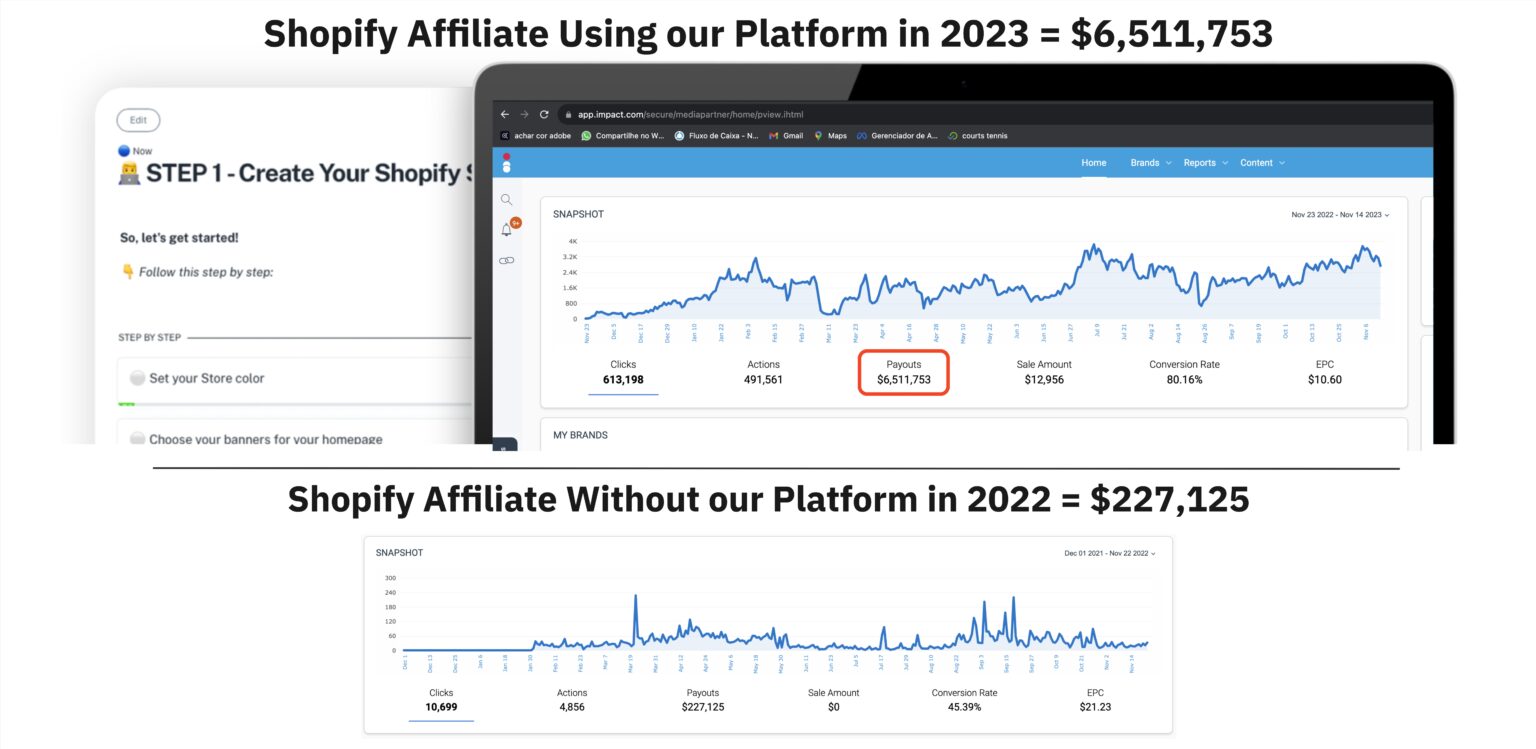 +545,000 Shopify stores created
8% of all Shopify Stores created in the world passed through our platform. We know exactly how to help your clients to start.
We set up your clients store on shopify
Your clients will have to Follow the step-by-step guide for us to create a store on Shopify. We will add you Impact link in the funnel to guarantee that your clients will use your link.
No humam need
Our A.I will create the store for your audience automatically. You don't need to have designers and developers. You just send the link to your audience and our A.I will make the rest.
Custom your A.I as you want
You can custom your A.I with your name, photo, videos and copy. You can edit everything with no code to create your own A.I.
Your A.I Shopify Builder ready in just 3 steps
Choose how much Trial activations you want
Our A.I its integrated with Shopify. And we just charge you per Trial Activation (user passed credit card on Shopify)
Custom your A.I
Our team will help you to easily custom your funnel.
Start sharing your A.I
After this is with you. You can choose between give the store for free to your audience or charge how much you want.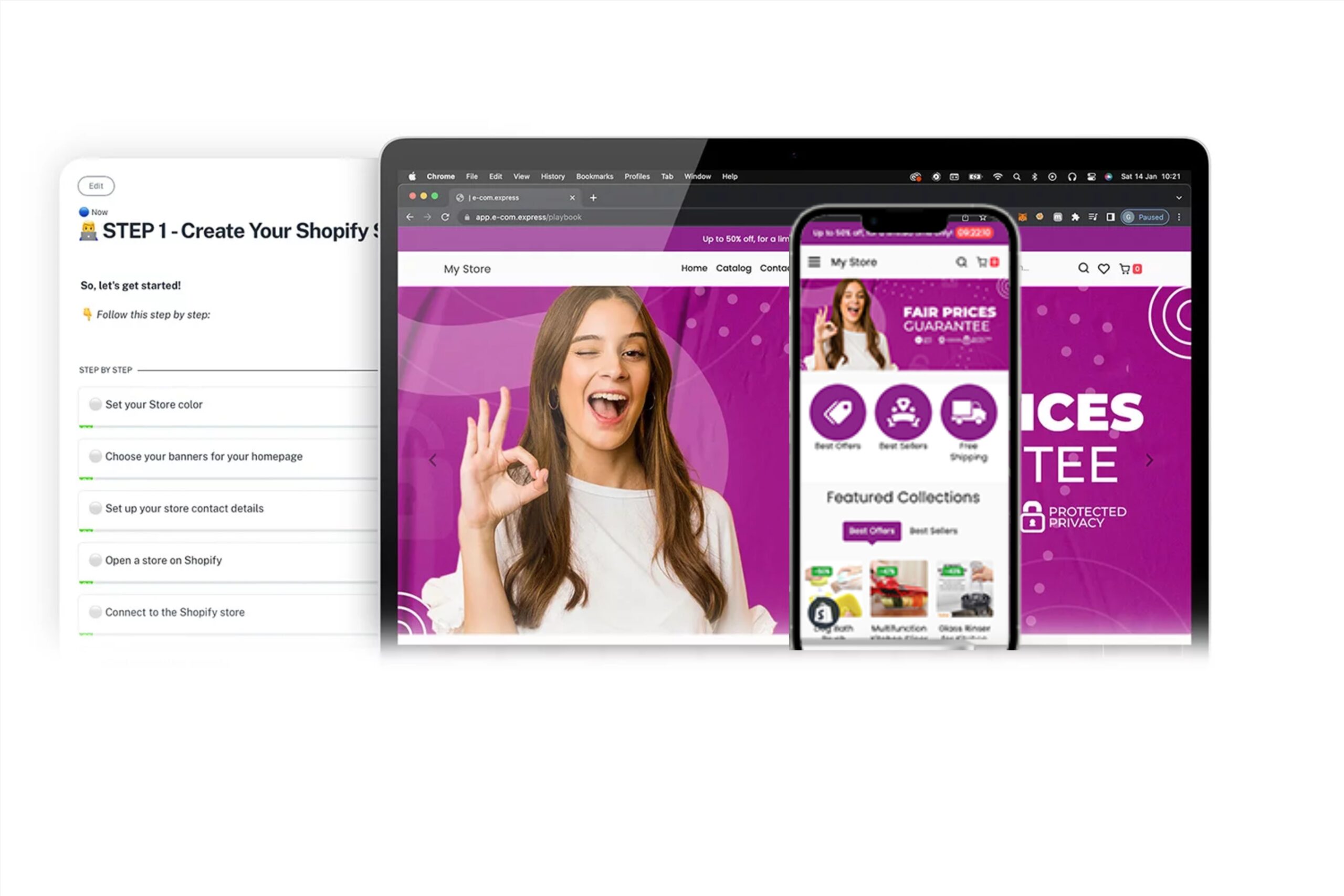 Unconditional Guarantee
You have a 7-day unconditional guarantee, that is, if you buy our product, try it, and don't like our services and solutions, just request your refund within 7 calendar days after purchase. No fine print, no need to explain yourself. Just let us know and we'll refund 100% of your money.